No BIM model available? No problem!
Create BIM models at the touch of a button
– according to your needs.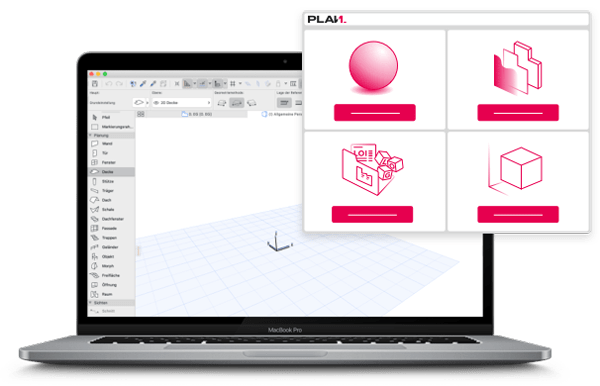 Plugin Downloads
Download free of charge and plan directly
Five reasons why the plugin makes your everyday planning easier
Create BIM objects with appropriate product information as needed, free of charge.
Layer system created from components.
Direct integration into your planning software? No problem!
Everything in one program: Search, find, compare
and store results in watch lists.
Intuitive operability: Work in your
familiar planning environment.
Integrations
Decide for yourself how to integrate your data
You will find the transferred product with all properties in your material library.
Create, supplement and extend components as a layer system as required – now also manufacturer-independent.
Transfer BIM models from the manufacturer directly into your design software.
Create BIM objects with the appropriate product information yourself.
FAQ
In our FAQ you will find an overview of frequently asked questions about the plugin. Your question is not included? Then please contact us directly!
Currently you can use the plugin for Archicad and Revit. In the future further providers will follow.
You can create all products available at Plan.One as 3D objects in three different ways. Even if the manufacturer does not provide a BIM model. This is possible via the material layer, by creating a new type (whereby the type defines how the object behaves in the planning environment) or by creating a layered component.
Plan.One is a search and comparison platform for building products, where all relevant information on the products themselves is available, as well as BIM models, CAD data, etc., which you can download directly. In addition, all products with the Plan.One BIM plug-in are also directly ready for BIM planning. We currently cover over 80 categories with nearly 45,000 products from over 450 manufacturers.
We receive our data directly from the manufacturer, who is also responsible for keeping it up to date. Thanks to an interface, changes, updates or further updates are transmitted directly – this way we guarantee the architect and planner always up-to-date data for the planning.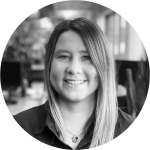 The plugin makes my planning with BIM much easier, as I have a huge selection of products that I can easily integrate into Revit even without a BIM model. This saves me a lot of time and I have everything in one program.
Janina Pörtner, Architect
BIM plugin for Revit and Archicad
The Plan.One BIM plugin for Revit and Archicad has been available for download since October 2020. After successful completion of the beta version, where testers could test the Revit plugin and Archicad plugin and give incentives for improvement, the final plugin is now available. The free downloads are available on this page.
Archicad Plugin
The Archicad plugin is available for Windows and Mac. For both operating systems, the BIM plugin can be downloaded for Archicad 23 and Archicad 24. Integrated in the familiar planning environment, the plugin works as a helpful add-on directly in the planning process. Using the Archicad add-on is very easy and supports you in your daily planning. For Archicad 22, this BIM plug-in does not provide support. Alternative add-ons for Archicad can be found directly on the software provider's website.
Revit Plugin
The planning tool for Mac also offers the possibility to take advantage of Plan.One. In this case, the Plan.One BIM plug-in supports a total of three versions. The Revit Add-on can be downloaded and used free of charge for Revit 19, Revit 20 and Revit 21. The Revit Plugin also acts intuitively and convinces with its simple user interface.
Advantages of the BIM Plugin
Until now, users have faced the problem that if a BIM object was missing, they could not continue planning with this product in BIM. With the new Plan.One BIM plug-in, this problem no longer exists. If no BIM model is available, the add-on for Archicad and Revit creates a BIM model based on the geometric properties – in real time!
Another advantage is the individual composition of layered components. Here, the user can work across manufacturers and plan according to his requirements.
The intuitive usability allows the possibilities of the BIM plugin to be applied directly and to benefit immediately from the time saved in product research. Ultimately, it is the user who decides how the data is integrated and in what level of detail.