Barrier-free zone in the wellness room – The bathroom
Accessibility of buildings is a criterion that should be considered in every planning in order to make them accessible for everyone. This also applies to the room in which we want to feel particularly comfortable – the bathroom.
A soothing shower, without support!
The most important thing first: barrier-free building means avoiding barriers and obstacles at entrances and within movement areas of the room. This also means that showertubs und bathtubs for example, must be planned and implemented without barriers in order to make them accessible and usable for everyone without additional help. Floor-level shower trays such as the Miraklon DW-MA-100-180 from Hasenkopf for example, make it possible to take a soothing break under the shower, so that no one has to do without this kind of wellness within their own four walls.
Requirements for the barrier-free comfort zone
In order to make the use of the bathroom as pleasant as possible, a number of points must be taken into account with regard to the space for movement, distances and dimensions, and access. To do this, first define your needs that the bathroom has to meet: should it be suitable for the elderly, wheelchair accessible or handicapped or should it serve several functions at once? The differences are extensive, because the requirements can be very different. For a bathroom that is suitable for senior citizens, additional handles may be sufficient, whereas wheelchair users must have enough room to move and a washbasin with additional legroom. So there is not just one barrier-free bathroom.
Movement area
Sanitary rooms that are too small restrict the usability and thus also the area on which you can move. An adult already takes a movement area of 60 cm when walking. With a walking aid or with people who have lost their eyesight, the radius of movement is extended to 1.20 m x 1.20 m. Wheelchair users need 1.50 m x 1.50 m.
Distances and dimensions
The shower area should be continuously accessible and must have a minimum area of 1.20 m x 1.20 m. There should be at least 20 cm clearance between individual sanitary objects and the wall. Sufficient space for the legs must be provided for the use of the washbasins. Furthermore, the bathroom should be equipped with a non-slip floor. ausgestattet sein.
Access
The opening of the door to the bathroom should be to the outside to ensure quick access in case of an emergency. In apartments for wheelchair users a door must have a width of at least 90 cm. DIN 18040-2 for residential buildings specifies a movement area of 1.50 m x 1.50 m in front of toilets or bathtubs  for example.
DIN standards for barrier-free building
The basic principles for planning can be found for publicly accessible buildings in DIN 18040-1 : Barrier-free building – planning principles (Part 1) and for residential buildings in DIN 18040-2 : Barrier-free building – planning principles (Part 2).
The most important dimensions according to DIN 18040-2 as a guide
| | |
| --- | --- |
| Movement area in front of WC, washbasin or bathtub | 1,20 m x 1,20 m * |
| Larger movement area for wheelchair users | 1,50 m x 1,50 m * |
| Floor level shower area | 1,20 m x 1,20 m * |
| Larger shower area for wheelchair users | 1,50 m x 1,50 m * |
| Height of washstand with wheelchair access | 0,80 m |
| Mounting height toilet | 0,46 to 0,48 m |
| Mirror above the washstand | Min. 1,00 m high |
* The surfaces may overlap. The shower area may be smaller than 1.50 m x 1.50 m for wheelchair users, for example, if the area in front of the shower allows turning and turning.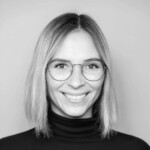 Celine Brand
Content marketing manager and social media expert for the construction industry.