Coordinated tiles inside and out
While tiles are commonly used for kitchens and bathrooms, they can also be used in many other areas, e.g. in the living room or outdoors. Proficient use of the same tiles optically combines interior and exterior surfaces. This allows the living room and terrace to transition seamlessly into each other, creating one large room.
The terrace as an extension of the living room
An overall harmonious picture is achieved by interior tiles and terrace tiles that match each other. The comfortable feeling of the interior can be carried further outwards, giving the terrace or balcony a cosy atmosphere. As a result, the inside living space gets an extension under the open sky. This effect is enhanced by using upholstered outdoor furniture styled the same as the interior space. The room is also visually stretched. Especially large formats that further amplify this effect as well as make the room appear calmer are trending right now.
Creating a harmonious transition through colour and finish
In addition to ceramic tiles, tiles made of natural stone and concrete can be used. A wide range of colours, shapes and laying patterns are available to turn ideas into reality. Natural grey and beige shades are timelessly classic. Special faux metal and stone looks seem elegant, while patterns can set accents. Wooden finishes get more and more popular, as they combine easy-care ceramics with a genuine wood look.
With single-colour tiles, there are different variations and structures that give the floor either a calm or a lively appearance. To achieve a uniform appearance, it is important that the surface structure inside and outside stays the same. After all, a rough surface on the outside and a fine, smooth surface on the inside set a visual boundary between the two areas even if they share the same colour.
Underfloor heating inside, frost resistance outside
With floor coverings the aesthetics are usually the most important factor. In order to enjoy the tiles for a long time, however it is essential to pay attention to the technical requirements. Tiles offer advantages such as longevity, high abrasion resistance, durability, and easy cleaning.
Compared to textile floor coverings or wooden floors, a tiled floor is cooler. Underfloor heating is therefore recommended for a good indoor climate of the living area.
In outdoor areas, tiles are exposed to weather circumstances and therefore need to be much more robust. Frequent changes between frost and dew can damage the material and the subfloor. Decisive factors are water absorption, slip resistance, abrasion resistance, correct substrate preparation (with drainage layers that drain off precipitation) and material thickness. As an example, a good choice would be porcelain stoneware tiles with a 2 cm thickness.
The provisions of the standard DIN EN ISO 10545-12 Ceramic tiles must be observed. Ceramic tiles, for instance, are tested 50 times at a temperature fluctuation of -15 to +15 °C to determine their frost resistance. In outdoor areas, only tiles and slabs with low water absorption of E ≤ 3 % are permissible. Tiles made of porcelain stoneware with a water absorption capacity of less than 0.5 % are the densest. Stoneware tiles with a water absorption capacity of up to 3 % are also generally still weatherproof and frost resistant.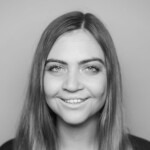 Pia Gottszky
Author and journalism expert with a focus on architectural topics in a social context.