Sustainable living concepts, individual solutions & technical innovations
Building trends
The construction industry is in a constant state of change, which is oriented and adapted to people's lifestyles. In the following sections, we will discuss which topics we will be dealing with in the coming years.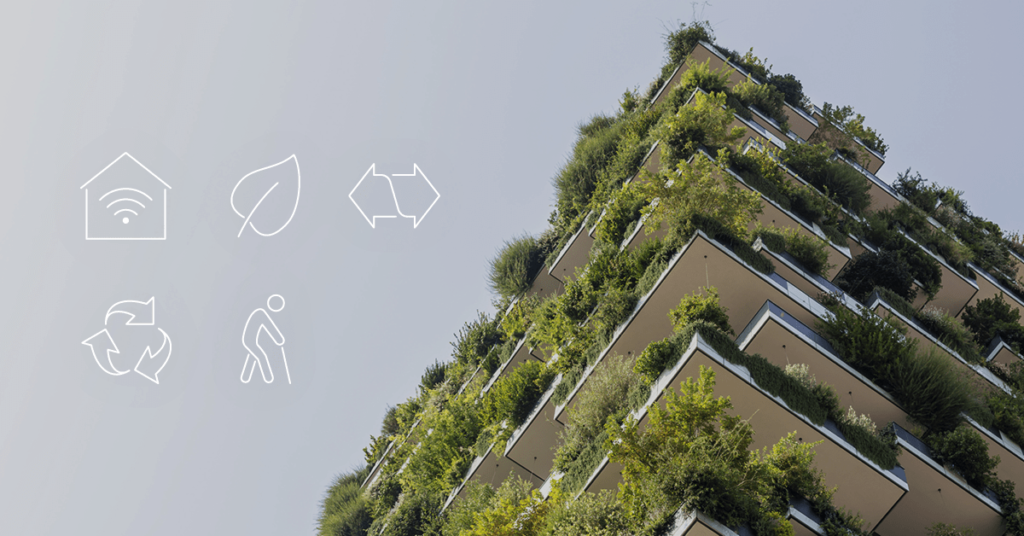 Sustainable building – the overall concept is what counts
In today's society, the issue of sustainability is playing an increasingly important role. Also in the construction industry. The focus is already increasingly on building with sustainable building materials. These building materials should be environmentally friendly and free of pollutants, as well as being produced with low resource consumption. Polystyrene insulating materials are moving further into the background and materials such as mineral and rock wool continue to enjoy great popularity. However, the demand for natural materials is increasing, with materials such as flax, hemp, jute, cellulose, wood fiber and even sheep's wool increasingly being considered. Wood is also being used more and more in sustainable building. The renewable raw material has very good insulating and moisture-regulating properties and contributes to a sense of well-being because it regulates the indoor climate. Due to its good insulating properties, wood is particularly suitable for use in façade design and as a material for windows. If one prefers the classic solid house when building a house, one should choose clay bricks as a building material for the masonry. Since bricks have very different life cycle assessments, they are sometimes more and sometimes less suitable as a material for sustainable construction. Although bricks have a high primary energy content, they are very durable and easy to recycle. In addition, bricks are highly heat-insulating and thus contribute to reducing heating costs. Since the use of such materials alone does not make a building sustainable, a coherent overall concept that optimally integrates the building materials must be in place. Building services engineering plays an important role in the overall concept – only the selection of the energy sources and their usage-dependent provision make it possible to fully exploit the advantages of the above-mentioned building materials for sustainable construction. Further factors for the sustainability of construction are the shape and location of the building. The demand for systems for the use of renewable energies is constantly increasing. Heat pumps, but also solar thermal energy for heating support and hot water preparation continue to be increasingly popular.
Age-appropriate building – already thinking about later
Due to demographic change, the proportion of older sections of the population continues to grow. Age-appropriate and barrier-free building continues to move into the foreground. But more and more young people are also considering their own ageing when planning their own homes – because those who build young usually want to grow old in their own homes. Those who take a few things into account at the planning stage will later save work, time and unnecessary costs. The more open and generous the rooms are designed, the fewer obstacles one has in old age. Straight and spacious stairs minimize the risk of falls and stair lifts are easier to install. Wide doors and passageways allow wheelchair access. In addition, age-appropriate and barrier-free construction includes the elimination of landings, floor-level sliding systems to terraces and level showers, that guarantee easy access and freedom of movement. A generously sized bathroom and remote-controlled facilities, such as roller shutters and raffstore, as well as lighting and ventilation systems are also among the comfort features of age-appropriate living. Many of these details offer advantages and a plus in living comfort not only in old age, but also in every other phase of life.
Social changes require more flexibility in construction
In view of the different life situations and the various social changes, more flexibility is necessary. A certain degree of flexibility can already be taken into account when planning a house. For example, a later extension of the roof can create additional living space and spatially separated areas that are no longer used can be rented out. A flexible and cost-effective remodelling can be made possible, for example, by using non-load-bearing walls in lightweight walls. Banks already offer significantly more flexibility in financing as well. Maturities and repayments are adapted to the individual life situation.
Feel safe through Smart Home
Smart technologies are moving further into the focus of consumers, making a building more comfortable and safer. In addition, they are among the technical developments that will change the future of construction forever. A lot of money and energy can be saved through the use of intelligent building technology. Smart homes cover a wide range of areas – from intelligent control of energy and heating, smart lighting and entertainment applications, to automated climate control and clever solutions for greater security. The topics of security and data protection in the smart home are becoming more and more important. This is because there is a fear of break-ins, hacker attacks and dependency on services. Although the high-quality systems that protect against hacker attacks entail additional costs, certain smart home solutions are subsidized by grants – especially in the areas of security, energy efficiency and also in reducing barriers.
Green Living combines healthy living and a feel-good atmosphere
The Green Living concept uses building and property analyses to examine the soil and air for disturbing factors and pollutants. This is also possible for existing buildings – toxins, pollutants, electrosmog or noise pollution can be eliminated. Instead of harmful raw materials, natural building materials with a long service life, which are recyclable and healthy for living, are preferred. Healthy living plays a major role in today's society. Not only clean air and natural building materials contribute to this, but also an attractive living environment with sufficient daylight and summer heat protection. The living space is increasingly becoming an oasis of well-being. This is particularly evident in the bathroom area – from the functional wet room cell to the small spa area. This is realized by rainwater showers, bathtubs with whirlpool function, saunas and atmospheric lighting concepts. Living space, which has a small area of land and is equipped with no or only a small garden, gets green roof terraces and skylights, which are supposed to create a connection to nature.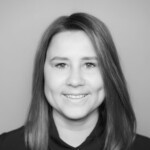 Janina Pörtner
Author and architect with a focus on architectural communication and mediation