Digital construction management with Capmo
Contrary to all claims, we at Plan.One want to prove that the construction industry is not as dusty as it is often portrayed. That's why every few weeks we review a new exciting company or tool that is driving digitization within our industry. We'll kick things off with Capmo, an intuitive construction documentation app.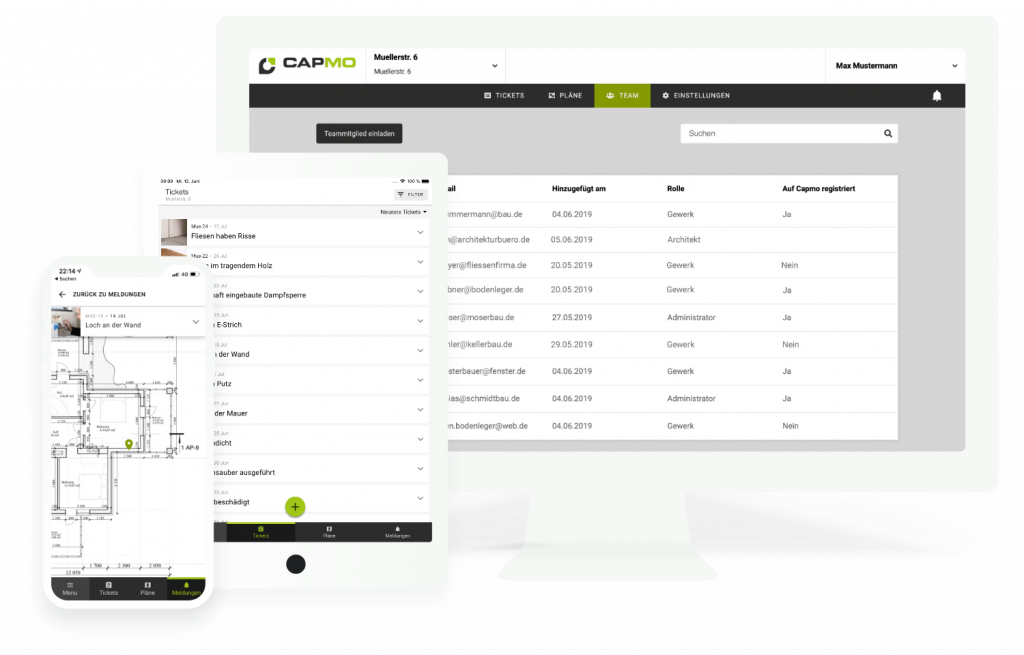 What problem is solved by Capmo?
The digital transformation in the industry is far from reaching everyone. Specifically, that means confusing Excel lists, outdated blueprints, annoying email chains and unanswered calls. This not only holds potential for confusing paper chaos, but also leads to errors. As an easy-to-use software for smartphone, tablet and PC, Capmo eliminates these time and cost guzzlers: seamless construction documentation, clear defect management as well as task management and simplified communication move in on construction sites.
Capmo helps companies shift the planning, implementation and management of construction projects to software, with the aim of fully exploiting digitization potential. In doing so, the startup targets the following users in the following construction phases:
Capmo makes project information accessible – at any time and from any device
Capmo provides a place where construction is centrally managed and controlled. Construction products, such as blueprints, defect & task lists, as well as logs and reports, can be conveniently created, photos can be taken and located on the construction plan, and file notes can be dictated. The tool can therefore be used in the office and on the construction site – and not only for architects, site managers and general managers, but also for employees of the individual trades, external companies and subcontractors. At any time and from anywhere, the stored information and current construction plans can be accessed from a smartphone, tablet or PC – this shortens communication channels, prevents misunderstandings and is regarded as evidence-based documentation.
Capmo is a complete solution for the construction site and the office
All of the correspondence that used to be in isolated Excel lists, archived file folders and forwarded e-mails is now brought together by Capmo in a clearly structured software package. This eliminates the need for architects and site managers to spend hours in front of their PCs in the office in the evening. Capmo was developed together with customers and is therefore considered tailor-made for the needs of architects and construction planners. For all other parties involved, all construction documents can be accessed at any time in the most up-to-date version. When it comes to setting up the software, Capmo provides expert support as needed.
Capmo turns construction management paperless
Campo wants to pave the way for the digital future of the construction industry. Digitization in construction can be a key – on the one hand, to save costs and time, and on the other hand, to relieve employees on site, in addition to construction managers and architects. Eliminating paper documents and using Capmo have unmistakable advantages: The Central Real Estate Committee has been able to use Capmo to reduce paper documents on its construction sites by 80 percent for its architects and engineers, giving them more time on site than in the office. Other Capmo users – for example, Catterfeld Welker – also confirm that the software helps speed up construction documentation, especially because it can be used immediately on the jobsite without complicated implementation.
Early adoption of a digital strategy pays off
Over the next few years, Capmo intends to gradually accompany companies in their digitalization efforts. Relevant keywords here are BIM, the networked construction site and Building 4.0. The startup firmly believes that the construction industry will be largely digitized in ten years at the latest, not least thanks to the BIM step-by-step plan.
According to Roland Berger, more than 90 percent of construction companies were already aware of the importance of digitization in 2016. Nevertheless, only about 6 percent of construction companies consistently use digital planning tools. However, Capmo firmly believes that the winners of digitization will be those companies that develop and implement their own digitization strategy at an early stage.
#digitizeyourself – tips from Capmo
What industry can the construction industry learn from?
The construction industry can learn a lot from the automotive industry. Because while the degree of implementation of digitalization, new trends and developments in the construction industry is still taking place very hesitantly, the automotive industry is always following suit. If one thinks, for example, of modern production methods, which have already found their way into the production lines of automobile manufacturers at an early stage.
Where do you see the greatest need for the construction industry to catch up?
There are still some areas where the construction industry needs to catch up. These include electronic data capture, use of digital technologies, digital networking and mobile data access.
Which quote would you like to give to the construction industry?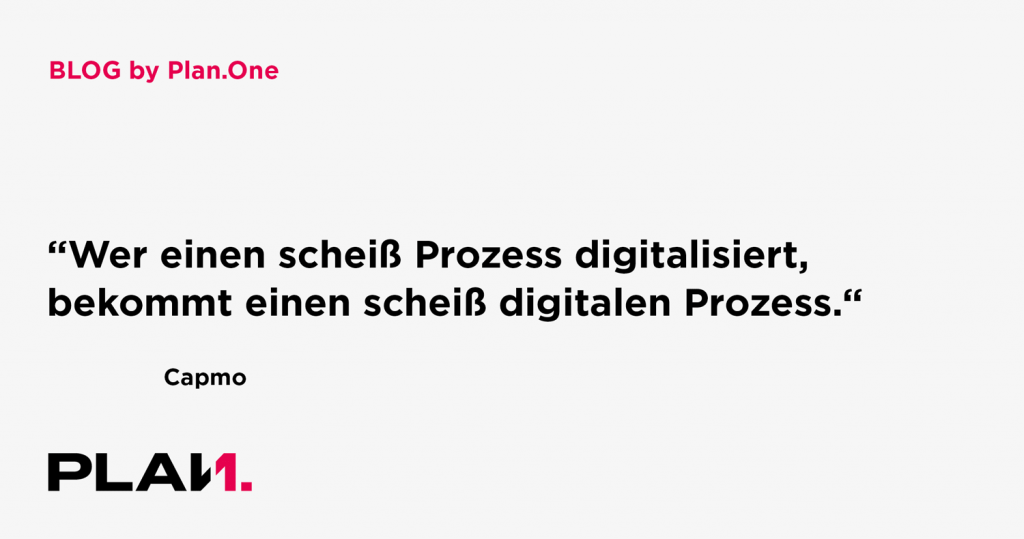 The introduction of software alone is not enough. Demonstrating modern processes is essential.
For more information on Capmo, see here.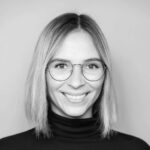 Celine Brand
Content marketing manager and social media expert for the construction industry.