Intelligent solution for an improved indoor climate and more safety
When is it time to ventilate the room again? People ask themselves this question every day. Especially where many people are present at the same time, be it in offices, schools, residential buildings, kindergartens, doctors' surgeries, hospitals or shopping malls. Because it is precisely in these places that the quality of the indoor air is decisive. Not only because it influences our ability to perform and concentrate, but also because it is crucial for our health.
The solution – intelligent louvre windows for automatic, fast and more effective air exchange with lower heat loss than conventional windows – a controlled natural ventilation made to measure. This is because the windows with louvres ensure a faster removal of stale air in rooms, with a simultaneous good supply of natural fresh air. The CO2 content can thus be kept at a level of up to 900ppm, which is harmless to health and hygiene.
However, louvre windows not only combine outstanding properties with regard to the room climate, they also score points in terms ofaesthetics and optimal use of the room. Architects in particular appreciate the attractive appearance of louvre windows in combination with effective burglary protection and the low installation and maintenance effort.
The special shape of louvre windows also provides innovative and versatile design options for buildings and sets special accents on the façade. Together with thelongevity and the advantage of being used as a natural smoke and heat exhaust, this opens up completely new possibilities for architects and building planners.
The right air exchange determines indoor air quality
Good indoor air quality (CO2 content up to 900 ppm) essentially depends on many factors: how many people move around in a room, how large the used room is, how long people are in the room, but also on the air exchange rate respectively the outdoor air volume flow and the outdoor climate.
The Commission on Indoor Air Hygiene (IRK) at the Federal Environment Agency in particular has increasingly pointed out that regular ventilation must be given high priority. This is the only way to prevent the spread of infectious aerosols, viruses, the accumulation of carbon dioxide, humidity and odours.
CO2 and aerosols
While humans can sense some unpleasant substances in the air through their sensory organs, carbon dioxide (CO2) is a gas that is largely odourless. Carbon dioxide is not considered poisonous, but it is harmful to humans above a certain limit. This means that an elevated CO2 level can not only have a significant impact on our ability to perform and concentrate, but is also crucial for our health.
But aerosols are also microscopic airborne particles that can remain suspended in the air for a long time and go unnoticed. Aerosols are smog, cigarette smoke, perfume sprays, varnishes, etc. The Sars Cov 2 viruses attach themselves to the so-called aerosols – the danger for humans.
Energy-saving and efficient ventilation
The gigantic ventilation capacity of a louvre window results purely from physics, the so-called air pressure difference, which means the difference in air pressure indoors and the outdoors. So when a louvre window is opened slightly or fully, fresh air immediately flows in at the bottom and stale air flows out at the top. This means that the entire air in the room can be exchanged in the shortest possible time without cooling the room down, especially in cold months.
With conventional bottom-hung windows, the ventilation process takes much longer, as there is no optimal supply and exhaust air with these window systems. Furthermore, with bottom-hung windows, the room is cooled down due to the longer opening times.
Compared to bottom-hung windows, louvre windows renew the room air much more effectively, energy-efficiently and quickly, and germs and viruses don't stand a chance.
How louvre windows work
If the CO2 content in the room air exceeds 900 ppm over a period of 30 – 45 minutes, it makes sense to ventilate efficiently. Fresh air should be brought into the room without cooling the room down. This efficient ventilation is not possible with many window systems, according to Prof. Gerhard of the IFI in Aachen more than 25 years ago. Without supply air, no exhaust air.
For a common office size of, for example, 30 m² and an occupation of four people, an average ventilation of five minutes per hour can be assumed as a guideline. This value applies to a louvre window of 2.5 m x 1.5 m. At this ventilation rate, the CO2 concentration can be kept between 750 ppm and 900 ppm. This situation was simulated by the in-house testing and research station "Famose" and in cooperation with doctoral students from the Institute for Building Construction at the TU Dresden. It was demonstrably established that by means of louvre windows, a five-minute ventilation per hour is sufficient to keep the CO2 concentration between 750 ppm and 900ppm without lowering the room temperature by more than 5 °C. This means that the heat loss through louvre windows remains constant. Thus, the heat loss through louvre windows remains comparatively low and the time for ventilation can be reduced by almost half.
Louvre windows from EuroLam can be operated by hand or by electric motor. However, it is also possible to convert a louvre window with manual operation to electric motor operation at a later date. In addition to these opening variants, a combined, health-promoting variant is also available. Here, the CO2 measuring device is switched via a control and at a user-defined value of e.g. 900ppm CO2 in the room air, the louvre window is automatically opened. At a hygienically safe, i.e. good room air quality of 600 ppm, it is automatically closed again. This variant is also possible with a PV panel and or with a battery pack. This saves the time-consuming laying of cables in the building.
What you need to know about louvre windows
The louvre window consists of superimposed louvres that open as pivoting sashes via a horizontal pivot axis. The glazing is framed all around. The profiles are powder-coated.
Compared to bottom-hung windows, theroom air is renewed much more effectively, more energy-efficient and quicker, germs and viruses also stand no chance.
Smoke extraction by NSHEV
In the event of a fire, louvre windows ensure rapid smoke extraction from the escape and rescue routes. This enables the fastest possible evacuation of affected persons and supports the rescue forces in getting to the scene of the fire more quickly. The smoke extraction takes place absolutely naturally by opening the louvre windows. In this way, the EuroLam louvre windows keep the escape routes free of smoke gas.
Louvre windows as burglary prevention
More than 80 % of all burglary attempts are made through the windows. Most burglars give up after 5 minutes at the latest if the break-in attempt was not successful. The EuroLam louvre windows STG ISO BT 60 and TGL ISO BT 60 have successfully passed the test according to DIN EN 1627 with the certification RC2 (Resistance Class 2). The TGL ISO BT 70 louvre windows are RC3 certified.
In the test for RC2 classification, the louvre windows resist burglary attempts using screwdrivers, pliers or wedges for a duration of at least three minutes. The RC3 louvre windows make it even more difficult to break in with a second screwdriver and a crowbar or crow's foot. In the test, the EuroLam louvre windows withstood an attack with these tools for five minutes.
GuardAir- the bullet-resistant louvre window
Another aspect for security in buildings is the bullet-resistant louvre window system according to DIN EN 1522/23 (overall construction) in conjunction with DI EN 1063 (glass).
The company EuroLam has developed a highly insulated louvre window system called GuardAir. The world's only louvre window with certification in resistance class FB6 impresses with a flush all-glass appearance on the outside and a self-locking locking technology. The GuardAir consists of one or more superimposed louvres, which are mounted at the top and can be opened completely to the outside. It is supplied as standard with an opening angle of 80°. The GuardAir is available with a minimum width of 700 mm and a maximum width of 2,500 mm. In addition, it is also certified with the resistance class RC2.
The GuardAir was tested by an independent testing institute. The louvre window was fired 23 times with a long gun (rifle) from a distance of 10 metres with two different calibres, both a pointed bullet and a soft core bullet. The 5.56 x 45 calibre was fired six times at a velocity of 950 m/s and 17 times with a 7.62 x 51 calibre at a velocity of 830 m/s. Each range was subjected to firing three times each, after which an inventory was taken. The GuardAir withstood everything and was thus able to easily achieve the targeted second highest resistance class (FB 6).
VoltAir- the energy self-sufficient louvre window
The company EuroLam has developed an energy-autonomous louvre window under the brand name VoltAir. The energy-autonomous louvre window functions without an additional power connection. Energy is supplied by a photovoltaic panel integrated into the glazing. A control unit, which is also integrated, regulates the opening and closing of the window.
In the basic version of the control, the times for ventilation are preset. The times were determined by EuroLam as part of a research project and are designed for optimum ventilation with minimum room cooling. Another form of control is equipped with monitoring of the CO2 content and temperature of the room air. This means that the limit value of 900ppm CO2 specified in DIN EN 15251 can be complied with even more precisely.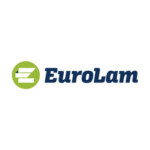 The company EuroLam GmbH operates internationally and is the market leader in the manufacture of innovative louvre window systems