Lighting design: Simple rules for a better sense of space
Light has a great influence on the human organism. Regardless of whether it is natural sunlight or artificial light, we cannot imagine life without it and we take it for granted – it is only noticeable when it is gone.Light can have various influences on people and controls the internal clock and sets a certain rhythm in which, among other things, the sleep-wake cycle is determined. In addition, light influences people's mood, performance and attention, and the effect of light stimulates or relaxes people. It therefore makes a decisive contribution to well-being and plays a central role in rooms.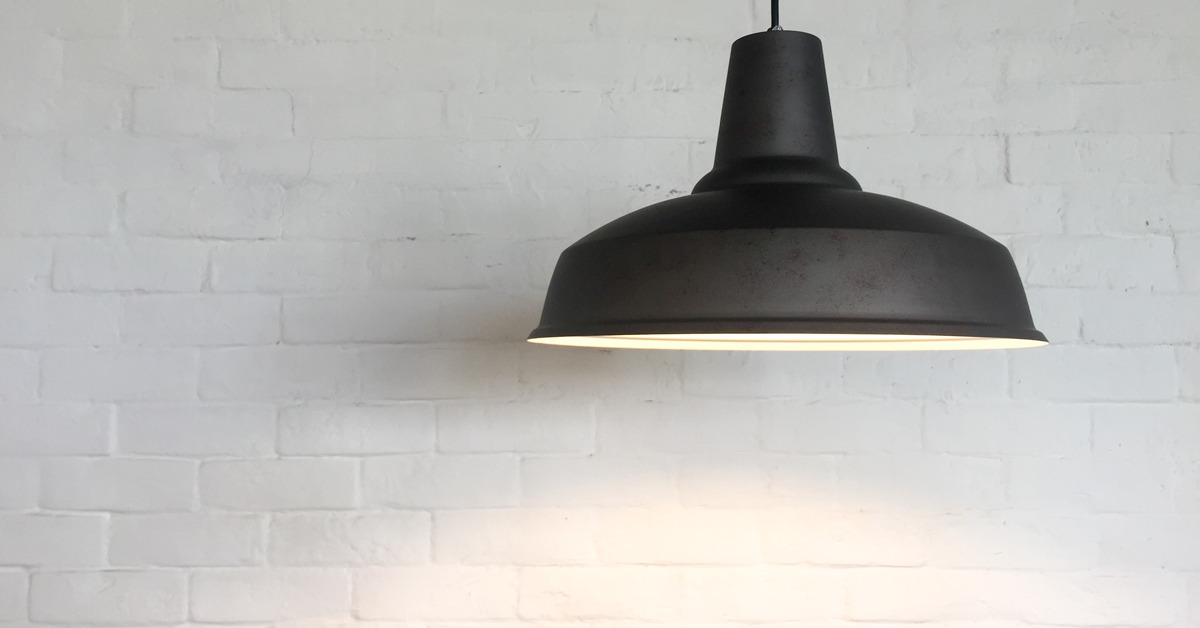 Lamp or luminaire – Which is which?
What the professional calls a luminaire is, in layman's terms, the lamp – the lamp is what screws into the luminaire and is colloquially called a bulb. It controls the colour and brightness of the light. The luminaire is the design element that directs the light and protects the lamp.
The colour of light
Light makes a decisive contribution to well-being and performance – whether light can have this effect depends on the colour and brightness of the light. Depending on the light colour and brightness, certain hormones are produced in the human body that make people feel awake or tired.
The light colour of a white light source is measured in Kelvin (K). The higher the light colour value, the bluer and cooler the light appears. Cold light has an invigorating effect and is best suited for kitchens and workrooms. Warm light, on the other hand, has a cosy effect and is particularly suitable for living rooms and bedrooms. If there are several light sources in a room, they should all have the same light colour. Especially if these different light sources are used at the same time. If it is a larger room with different areas in which the light sources are not operated simultaneously, different light colours can be used. Warm white light should be used in the living area, whereas neutral white light should be used in the dining area.
Light colour value in Kelvin (K)
Light character
Examples of application
> 5300
Daylight
Fields of work
Healthcare
3300 -5300
Neutral white
Office / kitchen
Retail
2700 – 3300
Warm white
Living spaces, gastronomy
< 2700
Extra warm white
Bedroom
lounge areas
Why good lighting design is important
Light determines whether we feel comfortable in a room. For this reason, good lighting is important. Lighting planning is the first step – but this is often neglected in the stress of construction. With incorrectly planned lighting, a room loses its effect. Therefore, when planning a new building, the lighting design should also be taken into account and sufficient sockets and switches should be planned – costly rework can thus be avoided. During a refurbishment, additional power lines for further light sources can also be laid and unnecessary cables can be avoided. Furniture can also be included in the planning at an early stage.
The first question to ask is what the basic brightness is in the room in question – how many windows does the room have? What is the colour scheme of the ceiling, floor and walls? The brighter a room already is, the less additional light is needed. A mix of ambient and secondary lighting creates a harmonious light and, depending on need and mood, enables lighting to be tailored to the room. Rooms should be considered and planned according to function and separately. A living room, for example, has different lighting requirements than a workroom. However, one's own needs and individual preferences must always be taken into account.
Demand-oriented lighting design: rooms according to their function
Kitchens & workspaces
To be able to illuminate work surfaces in the best possible way, functional lighting is needed in addition to ambient lighting. For work surfaces in the office and kitchen, care should be taken to ensure that no shadows fall on the work surface. Luminaires above work surfaces, e.g. surface-mounted luminaires and recessed luminaires, should therefore be mounted so that the light illuminates the surface uniformly and, if possible, from above without casting shadows. Also cable and track systems with adjustable spotlights can be used for these areas.
Living room
A living room should be equipped with a mix of ambient and secondary lighting. The basic lighting can consist of surface-mounted luminaires, recessed luminaires or even pendant luminaires. For secondary lighting, floor lamps or table lamps are recommended. To create a cosy atmosphere, indirect lighting is preferable – different small light sources make the room look cosy. It is important to ensure that the selected light sources and their positions do not cause reflections on the TV.
Bedroom
In the bedroom, the same applies as in the living room: a mix of ambient lighting and secondary lighting is the right decision here. Secondary lighting can take the form of bedside luminaires or wall luminaires. Bedside luminaires can provide direct light for reading, while wall luminaires create a pleasant and cosy atmosphere with indirect light.
Corridor and passage areas
Corridors and passageways have the task of connecting levels and rooms and showing the way. In addition to good basic lighting, recessed wall luminaires can be used on stairs above the steps, for example. But wall luminaires at shoulder level are also possible. In a gallery, pendant luminaires can be used – in addition to the function of illuminating, these can also provide a design highlight.
Bathroom
In the bathroom, too, attention should be paid to good basic lighting. Particularly suitable are recessed luminaires for wet areas. These are available as moisture-resistant versions. Of course, classic ceiling luminaires can also be used in the bathroom.
A further light source in the mirror area is recommended. This can be integrated in the mirror or mirror cabinet or in the form of a wall luminaire – it is important that the light illuminates the mirror without shadows or glare. With dimmable and swivelling recessed luminaires or strip lighting between ceiling and wall, the bathroom can be transformed into a small home SPA. A cosy lighting atmosphere is created.
Whoever needs help with the lighting of their four walls can turn to a lighting designer. They can make precise calculations for the optimal illumination of the rooms.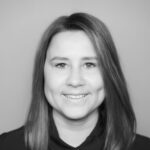 Janina Pörtner
Industry expert specialised in the field of architecture with a focus on aesthetics.