Old building or new construction?
Those who are looking for their own home often ask themselves:
Buy an existing house or build a new one from the ground up?
Both options have their advantages and disadvantages. The choice should be considered well and adapted to the specific life situation and plans as well as the financial means.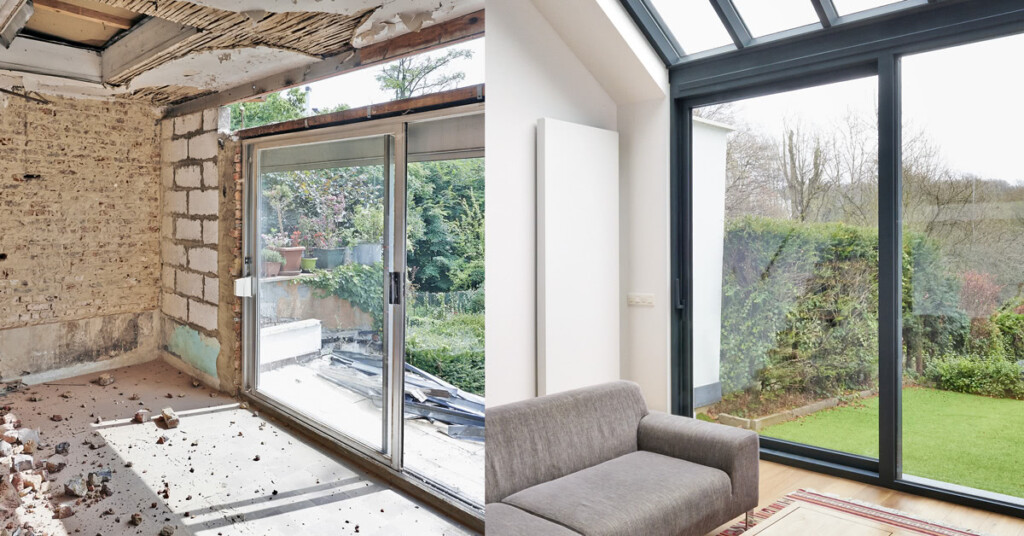 The old house
An old house has its own charm, but you have to adapt to the existing conditions and the scope for design is limited. However, if you are prepared to make a few compromises, imaginative planning can bring you a step closer to your wishes and needs. An old building can be inspected and closely scrutinised before purchase – the buyer can get an idea of the furnishings and conditions in advance or seek the opinion of an expert. In addition, you can get to know the neighbourhood and get a first impression before buying. In many cases, the buyer of an old building is rewarded with a large plot of land and a spacious development. With an old building, there are no costs for public development, such as traffic areas, gas, electricity and water lines, or for green spaces. However, the roof, insulation and façade, as well as the heating, electrics and piping, are often very outdated and no longer meet today's standards – the buyer must invest a lot of money in repairs and modernisation but has the opportunity to receive state subsidies from KfW Development Bank. KfW Bank not only offers various funding programmes for new buildings, but also for renovation measures in old buildings. The refurbishment measures must be aimed at improving energy efficiency. Funding is available, for example, for the replacement of windows and exterior doors, the replacement of thermal insulation on floors, basement ceilings, roof surfaces and walls, and the replacement of the heating and/or ventilation system.
The new building
A new building offers the advantage that everything can be realised according to your own ideas and needs – as long as the development plan of the property is taken into account.
Whether it's an open-plan kitchen/living area, a generously proportioned bathroom with a free-standing bathtub, or high walls and ceilings, almost any wish can be realised in a new building. This means that a high degree of individuality is possible. In addition, the location and orientation of the new building can be freely chosen. Due to the GEG (Building Energy Act, previously: EnEV = Energy Saving Ordinance), new buildings are more energy-efficient. Compared to an old building, significantly less energy is needed for heating thanks to innovative building materials, good thermal insulation, modern windows and heating systems. Since the windows, walls and roof of a new building are usually well insulated, a certain level of living comfort is also provided. Clean air is ensured by controlled ventilation of the living space. The issues of security and data protection also play a major role in a new building and are usually taken into account from the outset. Nowadays, it is not easy to find a suitable plot of land for a new building. Plots of land are often found in new development areas and tend to be small. It is not uncommon to see houses lined up one by one and the garden is often rather small. In addition, some new housing developments have regulations regarding the colour of roofing or planting, for example. This should be considered when choosing a plot of land.
Sustainability aspects
An old building offers great potential for renovation measures. These measures require significantly fewer resources than a new building. Without causing construction waste, the air tightness can be improved and thermal bridges reduced. The building envelope as well as the windows can be raised to a higher, modern standard. In addition, an existing house not only embodies a certain culture and has a material value, but it is also full of grey energy that was already put into it during construction. In most cases, renovation is therefore more sustainable than demolition and subsequent new construction.
Conclusion: old vs. new building
Buy an existing house or build a new one? – That is something everyone must decide for themselves. Both old and new buildings have advantages and disadvantages. The answer as to whether you should buy an existing house or build a new one depends on your own ideas and needs as well as your budget.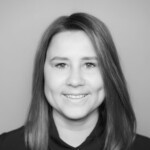 Janina Pörtner
Author and architect with a focus on architectural communication and mediation