Our Plan.One blog is live!

We are thrilled to introduce our new blog. From now on, you can find exciting texts, podcasts and videos about the current challenges in the construction industry at plan.one/blog. Together with architects, planners, craftsmen, builders, investors, politicians and entrepreneurs from the industry, we seek answers to the question "How will we build in the future?". In doing so, we share the latest insights from our experts, but are equally inspired by voices from outside the field and their experiences with digital transformation.
With the greatest possible diversity, we discover and question together the facets of our construction industry. Herewith we open the dialogue and look forward to your feedback! Get started right away and write us your topic requests in the comments.
See you soon,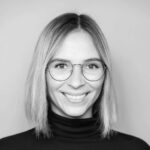 Celine Brand
Content marketing manager and social media expert for the construction industry.