Roofing membranes: Function and use
What is the function of a roofing membrane?
A roofing membrane is used to waterproof flat roofs. It forms the outermost layer of the roof cladding. Flat roofs are not only exposed to the weather – rain, hail, wind and temperatures ranging from frost to heat with temperature fluctuations of up to 100 degrees – but also to building and usage moisture and mechanical stresses such as foot traffic or greening. Therefore, a roofing membrane must meet high demands and be individually selected for the roof surface to be sealed. The surface of a flat roof is either exposed to the elements, covered with gravel or greened over.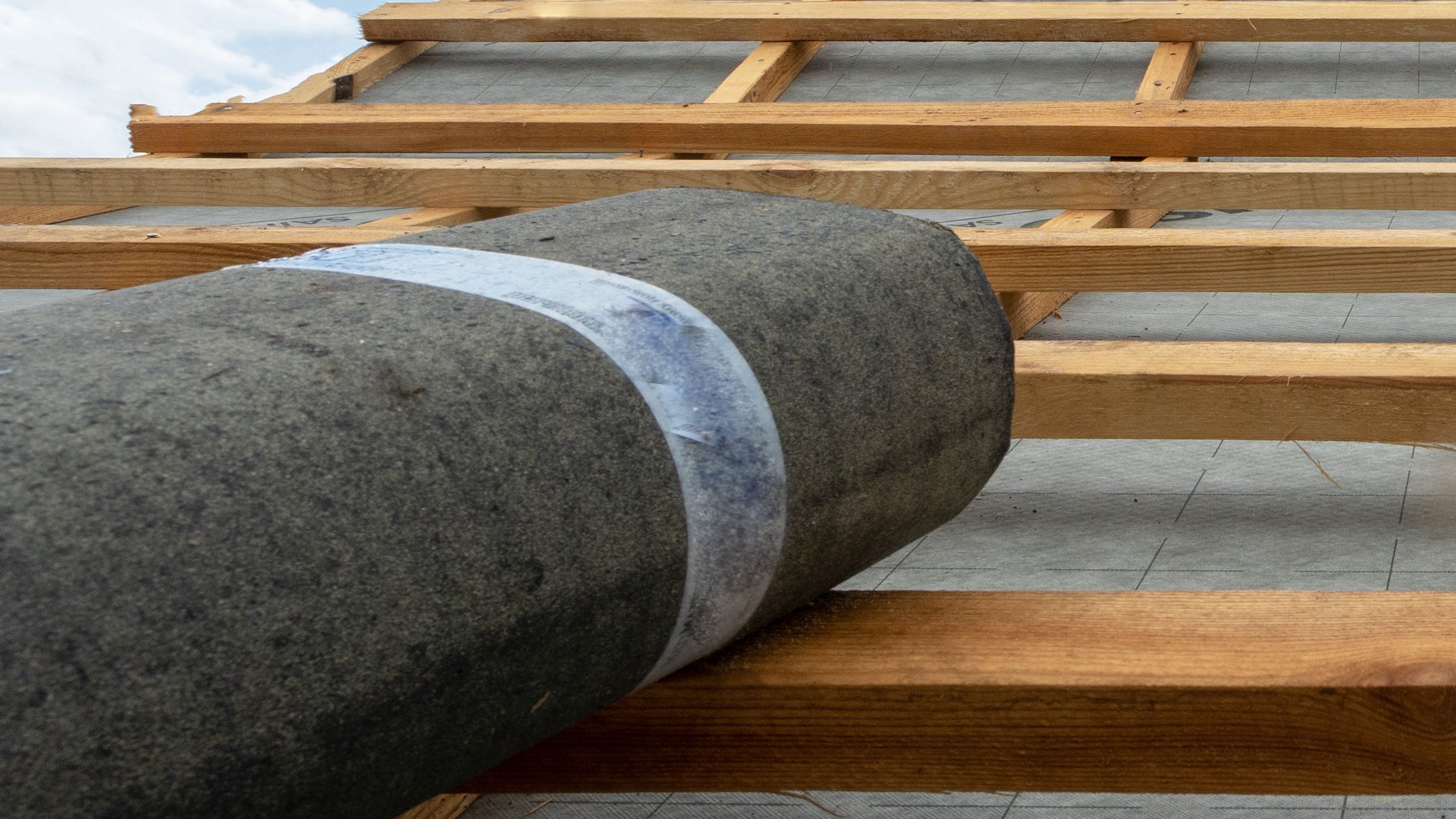 What types of roofing membranes are there and how do they differ?
First and foremost, roofing membranes differ in material and application, but also in properties relevant to the use of the roof, such as root penetration or UV stability. The materials used for roofing membranes are bitumen, plastic or synthetic rubber. An alternative to roofing membranes is liquid waterproofing made of resin, which does not create seams. The top layers usually contain carrier layers of glass or plastic fleece, scrims or combinations of materials. In addition, there is usually a mineral sprinkling on the top side, either they are shingled or sanded.
In addition, there is a mineral sprinkling on the top side, either they are shingled or sanded. In addition to pure bitumen membranes, there are also polymer bitumen membranes in which the bitumen cover compound is mixed with polymers and thus modified, either elastomers (SBS) or plastomers (APP). Modified bitumen increases the service life of the waterproofing membranes. While elastomeric bitumen membranes are characterised by cold resistance and elastic behaviour, plastomeric bitumen membranes are characterised by heat resistance and plastic behaviour. Bitumen and polymer bitumen membranes are mainly welded together.
Plastic membranes can be divided into thermoplastic and elastomeric roof membranes. Elastomeric membranes are made of synthetic rubber, also known as EPDM. Plastic waterproofing is used in industrial and hall construction and is laid there as a single layer, glued, loose or with ballast. Compared to bitumen roofing membranes, they have a lower weight. Plastics are very flexible and also remain resistant to chemicals.
How are roof waterproofing membranes used?
There are different areas of application for roofing membranes, according to which the respective structure of the flat roof waterproofing depends. There are different regulations for traffic areas, roof areas covered with soil, roof areas not in use, roof areas in use or balconies, loggias and arcades. Among other things, it is specified whether the waterproofing must be laid in a single layer or in several layers.
DE: Membranes for single-ply roof waterproofing
DO: Membranes for the top layer of a multi-layer roof waterproofing
DU: Membranes for the lower layer of a multi-ply roof waterproofing
DZ: Membranes for the intermediate layer of a multi-ply roof waterproofing
The application of the roofing membranes can be welded, self-adhesive or cold self-adhesive. So instead of bitumen mats, self-adhesive roofing membranes can also be used. Especially for smaller buildings with a low load-bearing capacity, such as a garden shed, cold self-adhesive membranes can offer advantages if it is too complicated to work with an adhesive or welding torch. However, bonding usually does not last as long as welding and is usually more expensive.
Suppliers of roofing membranes
What requirements must a flat roof waterproofing system fulfil?
Planning, tendering and execution must be professionally correct and of high quality. In addition, annual maintenance of the flat roof is essential.
Flat roof waterproofing is regulated in DIN 18531. Part 1 defines requirements, planning and execution principles. There are two application categories, K1 and K2. These divide the quality of the waterproofing into membranes for standard designs (K1) and for high-quality designs (K2). Increased requirements according to K2 apply to high-rise buildings, for example. In addition, the planner divides the membranes into two levels, one for high and one for moderate stress. Firstly, with regard to mechanical stress (I and II) and secondly, with regard to thermal stress (A and B).
Part 2 of DIN 18531 deals with the materials of unused and used roofs. Here, roof waterproofing is divided into four stress classes based on the levels. Class E1 offers the highest protection with high mechanical resistance to high mechanical stress. Materials for roof waterproofing must be watertight, resistant to perforation, standing, stretching and tearing when used as intended under the expected temperatures, deformations and wind loads.
Part 3 of the standard regulates selection, execution and details. Roof waterproofing membranes must be dimensioned and manufactured accordingly to meet the requirements for application categories and stress classes.
| Stress class | Mechanical stress | Thermal stress |
| --- | --- | --- |
| E1 | I – high | A – high |
| E2 | I – high | B – moderate |
| E3 | II – moderate | A – high |
| E4 | II – moderate | B – moderate |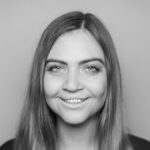 Pia Gottszky
Journalism expert with a focus on technically challenging subject areas.