Save the date:
digitalBAU in Cologne
11.02.2020 – 13.02.2020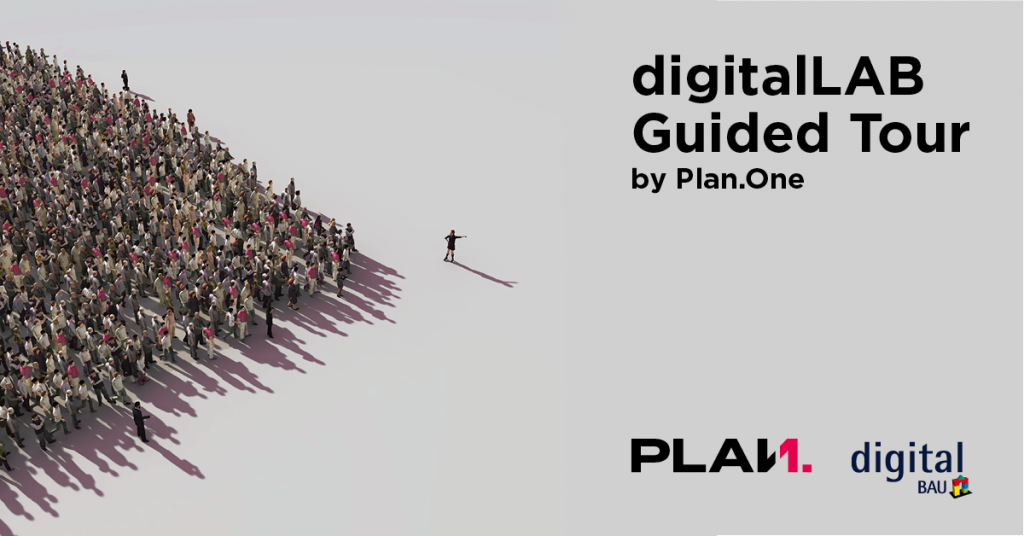 digitalBAU will take place for the first time at the Cologne Exhibition Centre from 11.02. – 13.02.2020. It offers a new platform for software companies and industry for the construction sector. digitalBau was created in cooperation with Messe München and the BVBS (Bundesverband Bausoftware). The project manager of digitalBau, Matthias Strauss, has given us some details about the trade fair, which we of course would not like to withhold from you.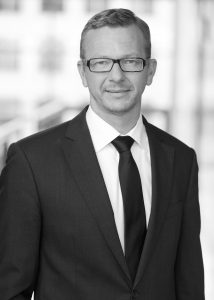 Who should not miss digitalBAU under any circumstances?
The trade fair is aimed particularly at planners, engineers and architects. From concept to implementation: software solutions have become indispensable in the building industry. Because they make work easier, enable cost savings, pay for themselves quickly and can be implemented at any time. This makes them a prerequisite for efficient projects – especially since digital plan input is becoming mandatory in the award of public contracts in more and more federal states. Building Information Modeling (BIM) has also long since developed from a nice-to-have to a must-have. What do you profit from? Definitely from more planning security, cost transparency, time savings and consistent error prevention. Or in other words: minimised risks – and maximised efficiency. Digitalisation is even more obvious when it comes to smart buildings. The more the demands on user comfort, building security and energy efficiency increase, the more essential digital solutions and the question of data security become. You are looking for answers ?
Why is digitalBAU taking place in Cologne?
The question of why the new trade fair concept "digitalBAU" is taking place in Cologne is easy to answer. North Rhine-Westphalia was the strongest exhibitor state in 2019 with around 300 at BAU. This alone accounted for 27,000 square metres of exhibition space at the fair, which is 13.5% of the total area. With regard to the topic of digitisation in the construction industry, project manager Matthias Strauss, from Cologne and the state of North Rhine-Westphalia expects particular potential for digitalBAU.
That awaits you
Both planning, realisation, operation, renovation or deconstruction: digitalBAU illuminates all aspects of digital solutions and processes for the construction industry. More than 200 exhibitors will be on site to present their digital solutions from BIM to smart home. A total of between 10,000 and 15,000 visitors are expected, who can look forward to a comprehensive programme over three full days of the fair.
All further information about the event and the supporting programme can be found here.
digitalLAB Guided Tour by Plan.One
digitalLAB. You will find us at Stand H7 561/5. We will present our search and comparison platform for building products and show how you can make your everyday office life more efficient with Plan.One.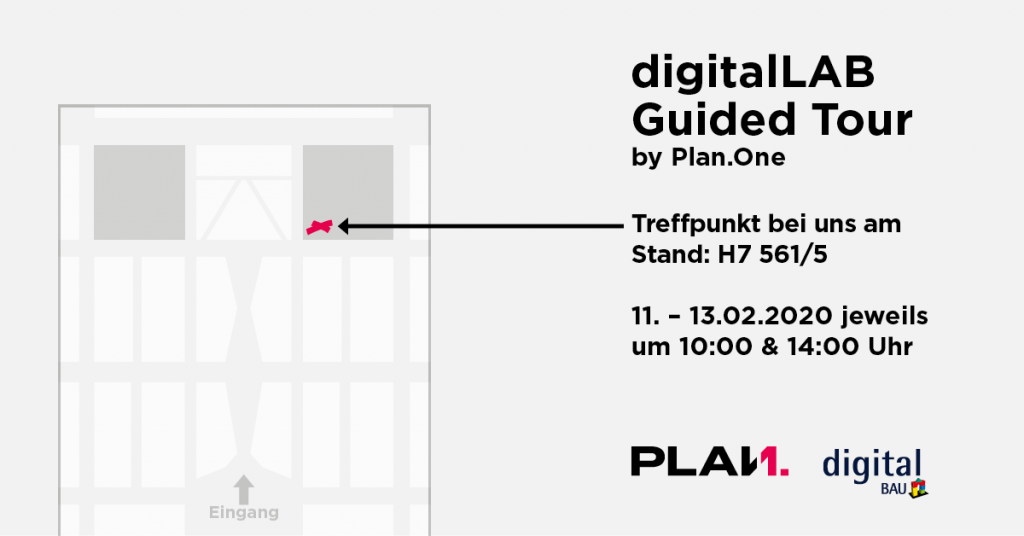 In addition, true to the motto "from start-ups for start-ups", we will guide you in small groups through the digitalLAB and show you the small big innovators in construction. You can expect deep insights, personal comments, honest classifications, funny anecdotes and entertaining stories from the founders. Secure your free place for our tour through digitalLAB and an additional 20% discount on the trade fair ticket!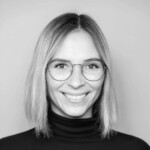 Celine Brand
Content marketing manager and social media expert for the construction industry.