The smart product finder for your website
For companies, the presentation of their own products is a top priority. The presentation should be particularly appealing and intuitive for their own customers. The aim is to lead customers to the desired search result as quickly as possible – uncomplicated, clearly arranged and with just a few clicks. Developing your own product finder can take up a lot of time and money – this does not have to be the case. Are you still looking for the perfect product finder for your website? With Plan.One Catalog we offer you a digital solution that uses Plan.One technology to present your products on your own website in a clear and convincing way. Your customers go through a coherent customer journey and quickly find the right product.
In addition to your products, you can store all further information such as BIM models, tender texts or CAD data centrally. These are thus available to your customers independent of place and time and can be called up as required. And the best thing is: With the help of Plan.One Analytics, you can easily track which products are viewed how often and which planning documents are downloaded in what volume – completely independent of common analysis tools such as Google Analytics. In addition, you can apply all the display formats and functions available on Plan.One to your catalogue as required, such as product comparison or the creation of watch lists. You decide yourself which functions should be transferred to your catalogue. Of course you have the possibility to customise the catalogue in your individual colour scheme.
The perfect sales tool for your product presentation
The Catalog App provides you and your sales team with a simple tool for presenting your entire product portfolio. The tool can be used, for example, for visits to customers or for internal target groups.
The requirement
We have aroused your interest? Great! If your products are already listed on Plan.One, you can use both our Catalog and the Catalog App without further ado. Just let us know which product categories you would like to use for your catalogue, which colour scheme you prefer and which Plan.One functional range you would like to have for your catalogue. We will also consider your desired domain. The data in the catalogue does not have to be maintained additionally. Here it is sufficient to keep your data on Plan.One up-to-date. The one-time data maintenance saves you time and costs.
User behaviour at a glance
Would you like to know how customers behave within the catalogue, which products they click on or which characteristics they filter by in their product search? Then you can easily find this out using the Plan.One analytics tool. There your evaluations are collected and clearly presented.
Your advantages
1. Plan.One Catalog makes it easy for your customers to search, find and compare products – directly on your website.
2. The catalogue enhances your website and guarantees your customers a positive experience.
3. The central maintenance of product data on Plan.One saves you double effort.
4. The catalogue is constantly being expanded with new functions.
5. The responsive design of the catalogue adapts to any end device.
6. The user behaviour in the catalogue environment can be analysed.
7. The Catalog App is perfect for travelling – a simple sales tool with which the entire product portfolio can be presented.
You need this tool to offer your customers a smart product experience. Contact us for more information about the Plan.One Catalog. We will be happy to help you provide your customers with a smart product experience. Write to us at info@plan.one and we will get back to you as soon as possible.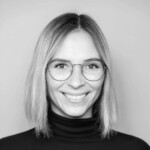 Celine Brand
Content marketing manager and social media expert for the construction industry.