Unlimited view and possibilities with windows
Large-format and floor-level windows are absolutely in vogue. The Panorama Design offers high comfort for light-flooded room solutions and a seamless connection between inside and outside. It stands for contemporary living and quality of life. Thanks to the good thermal insulation, energy loss is no longer a counter argument. In comparison: About 25 years ago, windows had almost 300% less thermal insulation. Thicker profiles and tight frames are the solution here. Manufacturers offer a wide variety of ways to secure heat and the indoor climate – the simple double panes are history. Today, glazing with coating and noble glass fillings or even triple thermal insulation glazing are used.
Countless variations of the design
Floor level windows for a perfect panorama design are available in different shapes and variations. These differ for example in Sliding systems, sliding revolving systems or folding glass doors. Sliding systems can be opened either in one or both directions and, depending on the number of French doors, run on one or more tracks. Some manufacturers also offer corner solutions. In the case of the sliding-swivel systems, the individual glass elements are turned to the side and pushed together via a rail on the floor. Folding glass doors also provide a full panorama by sliding the individual sashes in the package to the side – easily and without a lot of noise.
Just how elegantly room-high sliding systems can be seamlessly integrated is demonstrated by the highly thermally insulated Sliding system ASS 77 PD.HI from Schüco. For level profile transitions without offset, the sliding system is installed directly into the mullion-transom facade system.
Retrofitting windows to floor depth
Among the thermotechnical weak points of existing buildings are especially the windows, which then have to be replaced after a certain period of time. This is because the seals between the sash and frame often crack over the years. In addition, energy is lost through the glazing, and in the colder months, for example, a window pane nearby will give the feeling that cold is radiating – which is, however, a withdrawal of heat. When replacing the windows, the U-value in particular must be taken into account, which reflects the insulating capacity. The smaller this value is, the better the insulation. Single-pane glazing achieves 5 W/(m2K), whereas triple-pane thermal insulation glazing has a very low U-value, which goes down to 0.7 W/(m2K). The right product can be easily selected with a filtering of the desired U-value on Plan.One identify and compare.
Privacy and sun protection for panoramic areas
Endless vastness outside – from the inside a dream, but views from the outside of curious neighbors and walkers are rather undesirable for residents. Those who do not want their private life to take place in public space must take care of suitable privacy protection. Ideally, you can kill two birds with one stone by providing privacy and sun protection at the same time. Besides the classic products like raffstores or shutters there is also the possibility to register for integrated sun protection who is also energy efficient. Targeted sun protection is therefore also important with regard to sustainability.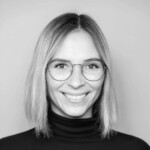 Celine Brand
Content marketing manager and social media expert for the construction industry.