Windows and doors: Perfectly matched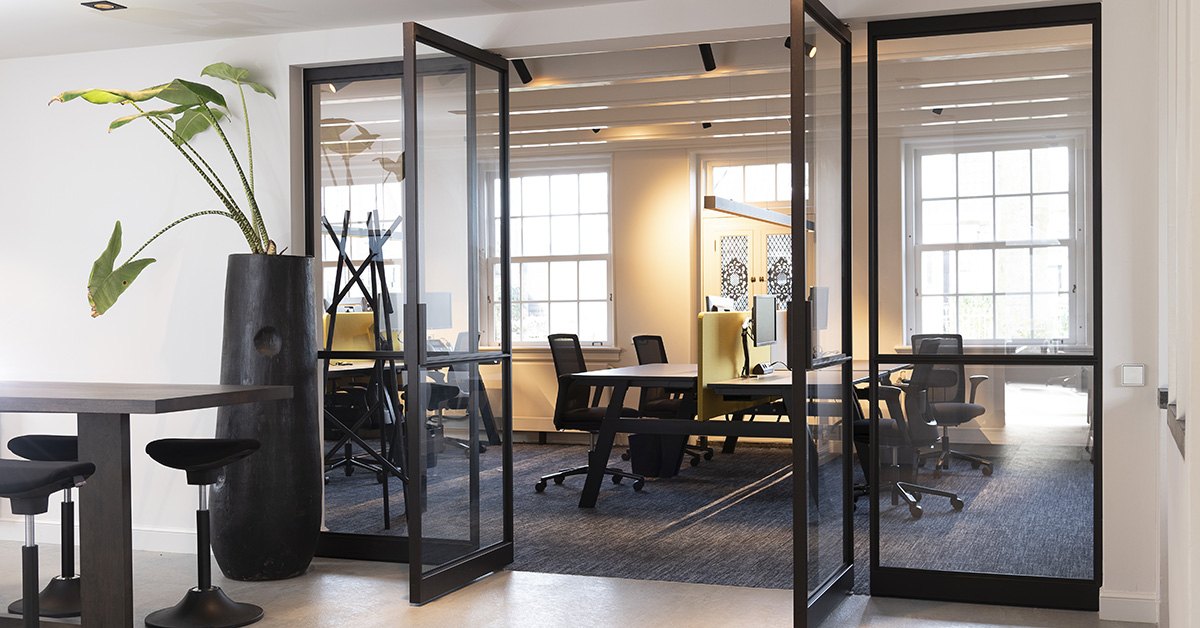 Optical characteristics decide on impression
As building openings, both windows and doors contribute significantly to the appearance of a house. For an attractive design, it can make sense to choose matching windows and doors. There are many ways to perfectly match windows and doors. Of course, always in combination with the exterior façade and the rest of the furnishings.
Properties that lead to a harmonious appearance between windows and doors are material, appearance and colour. If these match in both products, a harmonious overall appearance prevails. Different materials and looks contribute to a different impression and can either set accents or blend seamlessly into the building. In addition to appearance, aspects such as quality, safety and costs are also considered when purchasing a product. Product configurators that can be used to design desired windows or door solutions online can provide support. A decision in favour of a uniform style is always the right one.
Wood, plastic or metal?
Basically, plastic, wood and aluminium are the most common, but other metals are also used for both profiles and door leaves. Composite constructions of two materials are also common. Differences between the outer and inner frames are common. While plastic is used on the inside, the more weather-resistant metal or wood is also used on the outside. In the case of metal frames, either the profile is made of metal or only the surface is made of metal, e.g. windows with aluminium cover shells in plastic profiles. Metal profiles in windows and doors create an industrial look, while windows and doors made of wood or with a wood look are more rustic and cosy. At the same time, by foiling plastic profiles, it is also possible to create the look of metal or wood without the material actually being so.
Light or dark colours?
Different colours have different effects. Therefore, various frame colours are also used for indoors and outdoors. Light colours make the interior look brighter and larger. White is standard. Dark ones, on the other hand, make it look more squat. But this is not necessarily the case, because they can also be used as a stylistic device. The outer frame is often darker to better match the façade, e.g. with clinker bricks or modern façade panels.
Matt or glossy?
The surface of doors and windows can be foiled, colour-coated or natural. The coatings can not only have a variety of colours and looks, but also different degrees of gloss. If you have matt-coated window frames, a matt door is also the better choice, regardless of colour and material.
Narrow or wide frames?
Especially with windows, the face width is decisive for the appearance. Because the narrower the frame, the more glass and the brighter the room appears. Flush windows and doors and large-area glazing are minimalist, modern and simple. The wider the frame, the less light enters the building from the outside.
Effect of sprouts
Muntins separate window surfaces or light cut-outs in doors. They give the glass surfaces a special charm. There are various options when selecting glazing bars. Transoms divide the glass, while interior Helima bars lie in the space between the panes and only visually divide the glass. This makes this option particularly easy to maintain. In addition, windows can also be retrofitted with adhesive glazing bars, the so-called Vienna glazing bars. Bars are used especially in the country house style with white wooden frames. However, glazing bars are also a nice option for dark metal profiles, matching a modern industrial and loft style.
Embellishments for that little extra
In addition to glazing bars, the historical look of windows and doors also includes ornamentation: Ornate weatherboards or filigree capitals create a romantic, cosy impression. Stylish decorative elements are hand-carved into the wooden frame and elaborately prepared, but there is also a cheaper version to choose from: Colour-matched trims made of wood, moulded plastic or foamed PVC can be glued, welded or screwed to the frame.
Replacing windows and doors
To increase the energy efficiency of buildings, old windows and doors are replaced with modern, heat-insulating models. When replacing windows or doors, in addition to the appropriate dimensions and energy properties such as the U-values, attention should also be paid to how the new windows and doors fit in visually. On the one hand, they must fit in on the inside and on the other hand, they must also match the exterior façade. If the exterior shell is an older clinker cladding, a modern exterior door made of aluminium or plastic with modern graphic light cut-outs may look out of place.
How to create a harmonious overall impression
A uniform style can be used either for the whole building or for individual rooms. For a harmonious picture, it is primarily the visual conditions that count. Many manufacturers offer matching windows and doors in the same series. Colour scales such as RAL also make it possible to use windows and doors of the same colour across suppliers. A uniform style can be achieved by choosing not only the face widths, colours and surfaces but also the light cut-outs in doors to match the window frames. This applies in particular to a patio or balcony door or sliding systems next to a window. A front door that is foiled on the outside with a wood decor matches best if the outer frames of the windows are as well. If you have white plastic windows on the inside, it is best if the interior doors are also white. However, it is also sufficient to use a common colour to create a style that is both uniform and interesting.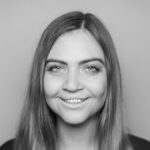 Pia Gottszky
Journalism expert with a focus on technically challenging subject areas.